Using Videos in Your Designs
Working with UI elements
Indigo Studio lets you add videos to your prototypes with the Video Player stencil. You can use videos from any service that supports the oEmbed protocol, like YouTube and Vimeo.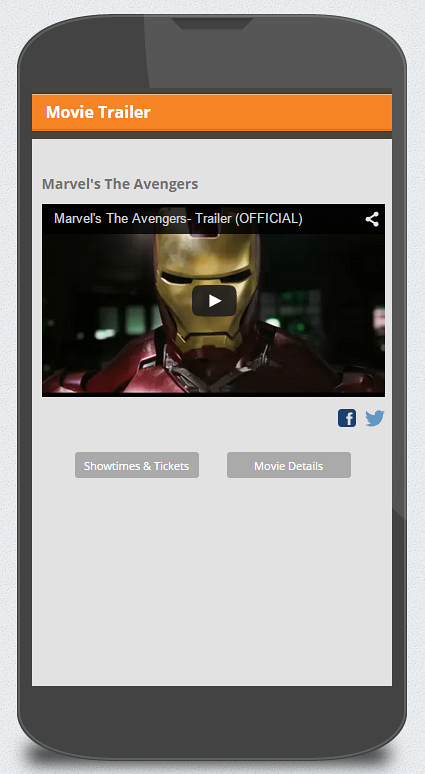 Once you add the Video Player stencil to your screen or screenpart, you just need to add the link for the video to the Video URL textbox in the Video Player stencil Properties Panel.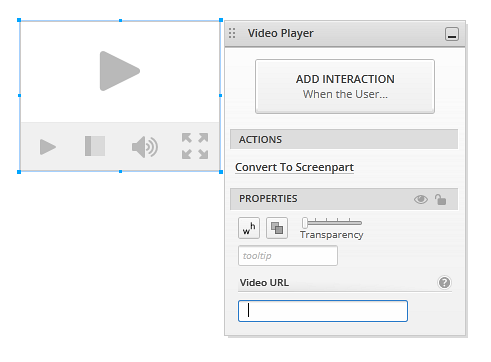 After you paste the URL, Indigo adds a thumbnail and adjusts the size of the stencil to keep the aspect ratio of the video.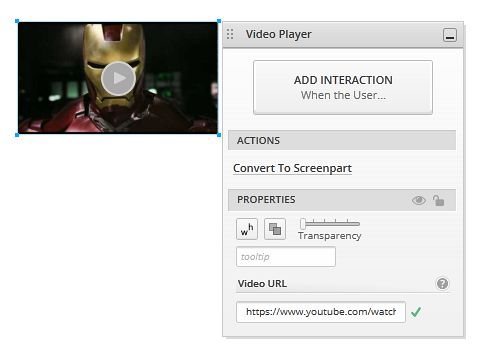 In case you want to try it out, this is the URL used in the example for this topic:
https://www.youtube.com/watch?v=eOrNdBpGMv8

If the video requires Adobe® Flash®, it must be installed on the machine used to view the prototype for the video to be played correctly.
Learn More